December 4, 2004
Written by C.N.
Originally posted April 2001
A national opinion survey among 1,216 respondents, commissioned by the Chinese American organization Committee of 100 in conjunction with the Anti-Defamation League, finds that:
46% of all respondents feel that Chinese Americans passing information on to the Chinese government is a problem.
33% feel that Chinese Americans are more loyal to China than to the U.S.
25% would disapprove of marriage to a Chinese American.
23% of Americans said they are uncomfortable with the idea of voting for an Asian American candidate for president, compared to 15% for an African American, 14% for a woman and 11% for a Jew.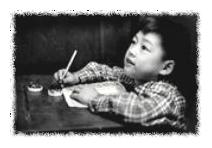 Although the survey also finds that there are still positive perceptions of Chinese Americans, 68% of all respondents had at least somewhat negative views of Chinese Americans as a whole. Those holding the most negative views tended to be less educated, more poor than average, and living in the South. "It makes you wonder how not only Chinese Americans, but Asian Americans, can shake this legacy of somehow being less than 100% Americans," said UCLA political scientist Don T. Nakanishi, director of the Asian American Studies Center.
Perhaps the most surprising thing is that this survey was conducted before the spy plane incident with China. Undoubtedly, these negative perceptions are even higher now. Like Prof. Nakanishi noted, it is sad that so many Americans still hold on to these two stereotypes of Asian Americans — that we're all foreigner (implying that we are not loyal Americans) and that we're all the same (so that hostility and antagonism directed at one or a few people gets generalized onto our entire community).

Author Citation
Copyright © 2001- by C.N. Le. Some rights reserved.
Suggested reference: Le, C.N. . "A Real Eye Opener" Asian-Nation: The Landscape of Asian America. <http://www.asian-nation.org/headlines/2004/12/a-real-eye-opener/> ().
Short URL: http://www.asian-nation.org/headlines/?p=3
Translate Into Another Language