December 30, 2004
Written by C.N.
This past week, a 9.0 magnitude earthquake (the largest one in almost 40 years and the fourth largest ever recorded) rocked the Indian Ocean, causing massive tsunamis (aka tidal waves) to wash ashore and devastate countries such as Sri Lanka, India, Thailand, Indonesia, Malaysia, Bangladesh, and the Maldives. The death toll has already passed 100,000 and is sure to continue rising.
You might remember that about two-thirds of Asian Americans are immigrants. As such, many still have a direct connection to their Asian homelands and to family, relatives, friends, and countrymen back in Asia. Therefore, it is not a surprise that even beyond the shear devastation that has afflicted so many people in that region of the world, this tragedy hits home very hard for many Asian Americans.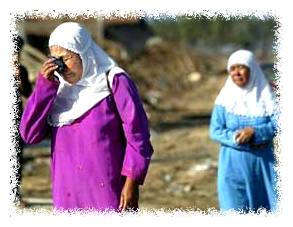 Even if they may not know anyone personally in these areas, my sense is that as people who share many aspects of history and culture in common, many Asian Americans have been deeply affected by these events as well.
It's in times like this that I remember just how privileged my life is and how easily I take things such as food, shelter, and physical safety for granted. I hope that you'll join me in offering your best hopes and wishes to everyone affected by this tragedy. If you would like to directly help those in need, please consider making a donation to the American Red Cross (you can designate your donation to be used for the "International Response Fund", and where your donation is tax deductible) or the International Federation of Red Cross and Red Crescent Societies (where you can also designate that your funds be used to help the victims of this tragedy).
Events like this remind us that despite our differences, we are still all part of the same race — the human race.